Rockford fan clutches are available from Viscofans
Rockford fan clutches: Made for the toughest conditions
The Rockford line of high-performance fan clutches for off-highway applications continues to be the standard bearer for the reduction of fuel consumption and fan-generated noise, prolonged engine life, fast warm up and improved productivity.
Through using either a standalone control system or an engines' high-tech ECM, Rockford's unique variable speed technology enables their fan clutches to respond to changes in engine cooling demands by intelligently varying the speed. The benefits of this Rockford system, by allowing the fan to slow down or speed up as required, means applications utilize less working horsepower from the engine and help lower fuel consumption, increasing the efficiencies of your applications.
Viscofans can offer the full complement of Rockford fan clutches in various sizes. Each fan clutch series number relates to its relative size within the product family. We also offer fan clutches for engines from 400 to 4,000 horsepower which use cooling fans from 10 to 300 horsepower.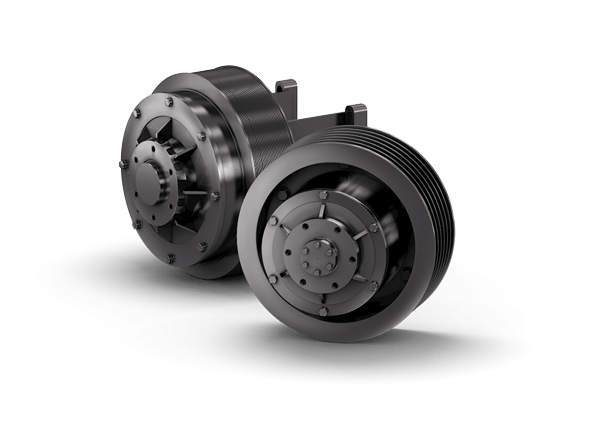 Some of the benefits of Rockford fan clutches
Increases fuel economy and usable horsepower
Reduces decibel rating for noise regulation
Eliminates shock load on engine components
Reduces noise for enhanced operator comfort
Speeds up engine warm-up in cold temperatures
Permits programmed fan speed clipping at high engine speeds
Click to meet the Rockford fan clutch product line
We also offer full rebuild and repair facilities in-house for all Rockford clutches
That's right! Not only do we supply and ship Rockford clutches all over the world, we also offer a full rebuild and repair service too!